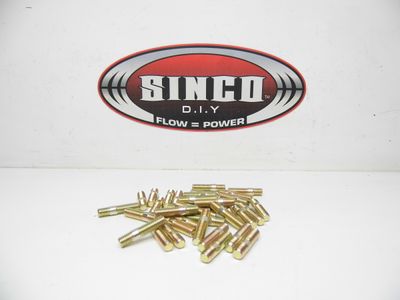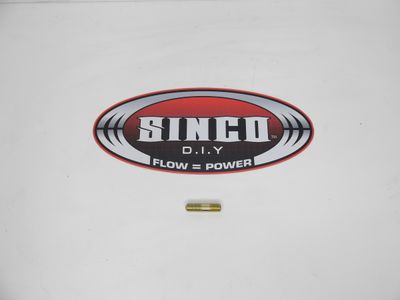 Turbo Stud - Exhaust Manifold Stud - M10x1.25
Sinco D.I.Y.
$6.50
or 4 interest free payments of $1.63 with
learn more
This thread M10 x 1.25 is used on all SINCO manifold turbo flanges
Used to replace your factory exhaust manifold studs & turbo manifold studs
Suits RB 2JZ 1JZ SR20 CA18 4G63 and more
These turbo studs are ideal for fitting any turbo to manifold or to replace the exhaust manifold studs in your head.
Do I use turbo manifold studs or bolts??
We recommended using studs instead of bolts for x2 main reasons:
If you are using bolts over time the more you pull your turbo off and on the more you will wear out the threads in your turbo flange (this thread is alot harder to repair when stripped than replacing a stud). When studs are fitted to your turbo flange you will remove a nut from the stud and this can easily be replaced once worn out.
The second reason is a 8mm lock nut has a 12mm head size (spanner size) and a 10mm lock nut has a 14mm. This means you will have a lot more clearance around the turbo housing when tightening the lock nut. For a 8mm bolt the head size is 13mm and a 10mm bolt can be 16mm or 17mm.
SKU: stud10x1.25