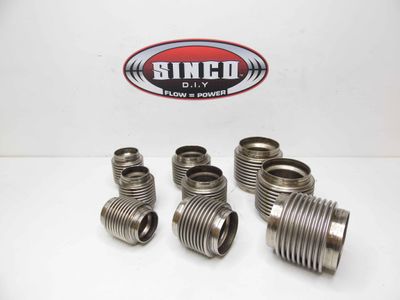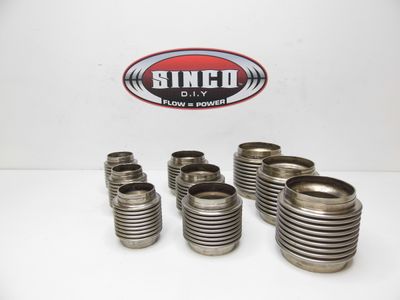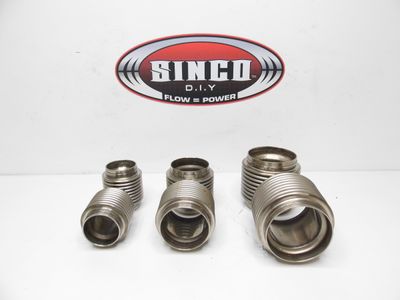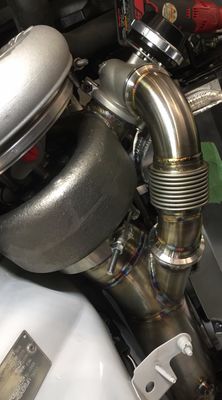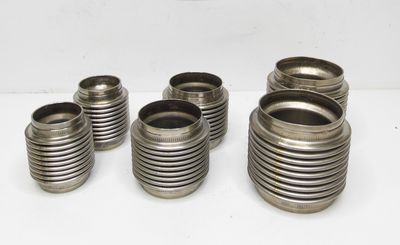 Exhaust Bellow Stainless Steel - 304
Sinco D.I.Y.
$48.00
or 4 interest free payments of $12.00 with
learn more
If you are setting up an external wastegate return pipe back into your exhaust then a exhaust bellow is something you will want to consider using. These are also great for exhaust systems where length is an issue.

These stainless steel exhaust bellows help with alignment of vbands or flanges by giving movement when bolting together and are specifically designed to fit in tight spaces where length is limited. When thermal expansion is creating issues of cracking pipes these will aid with this by allowing pipes to move while heating and cooling from every day use of your vehicle.
Automotive exhaust bellows can also be used for turbo manifold crossover pipes aswell.
For more information on ss Exhaust Bellow - Click Here
Exhaust Bellow vs Exhaust Flexi
Key Features of our Exhaust Bellows

304 Stainless Steel
Solid inner liner
Compact design
Dimensions

1.5 inch exhaust bellow (38mm)

Overall length = 2.5" (63mm)
1.75 inch exhaust bellow (44mm)
Overall length = 2.5" (63mm) length
2 inch exhaust bellow (50mm)
Overall length = 2.5" (63mm)
2.25 inch exhaust bellow (57mm)
Overall length = 2.5" (63mm)
2.5 inch exhaust bellow (63mm)

Overall length = 3" (76mm)
3 inch exhaust bellow (76mm)

Overall length = 4" (100mm)

3.5 inch exhaust bellow (89mm)

Overall length = 4" (100mm)
4 inch exhaust bellow (100mm)

Overall length = 4" (100mm)
SKU: eb1.5