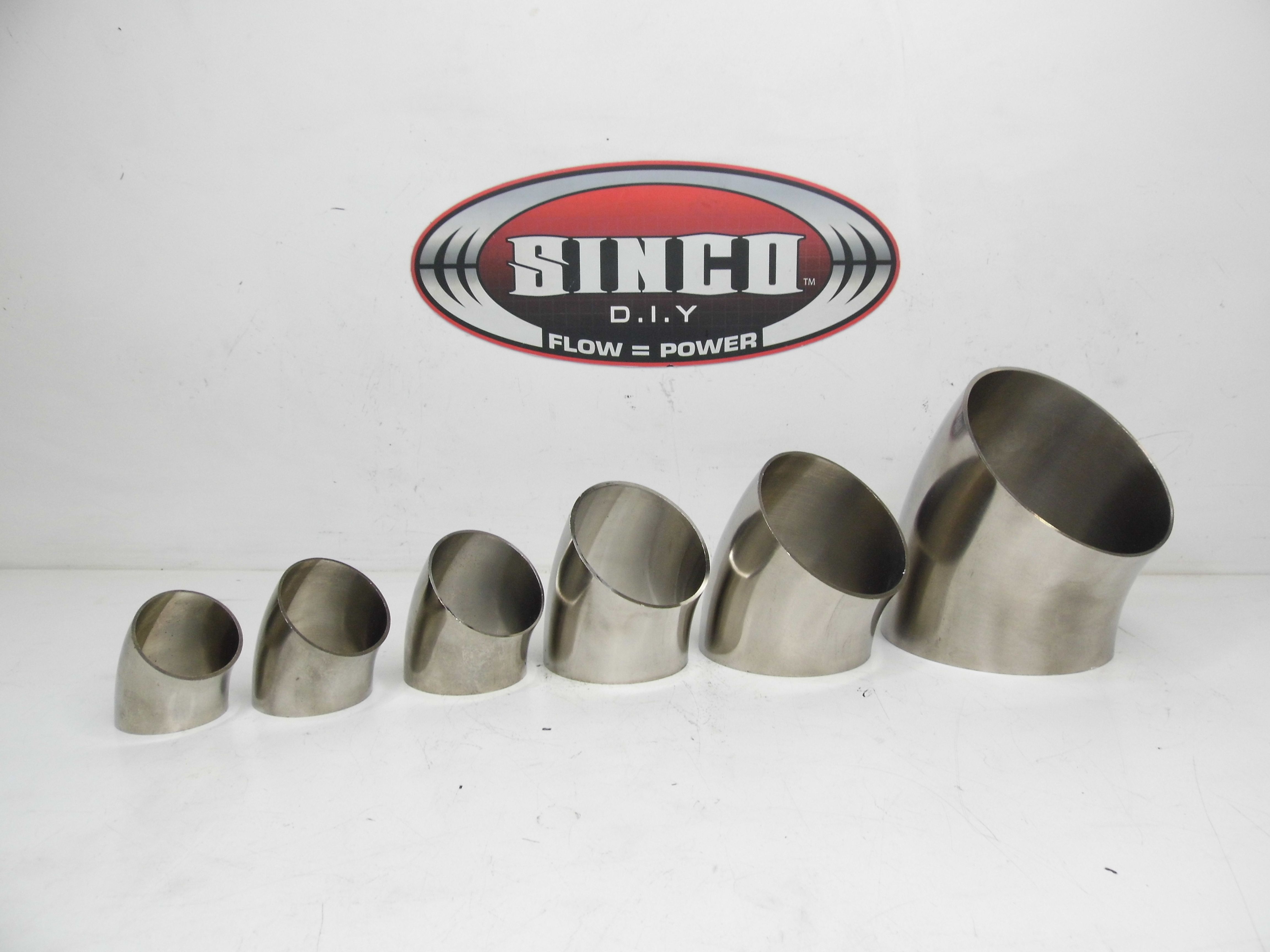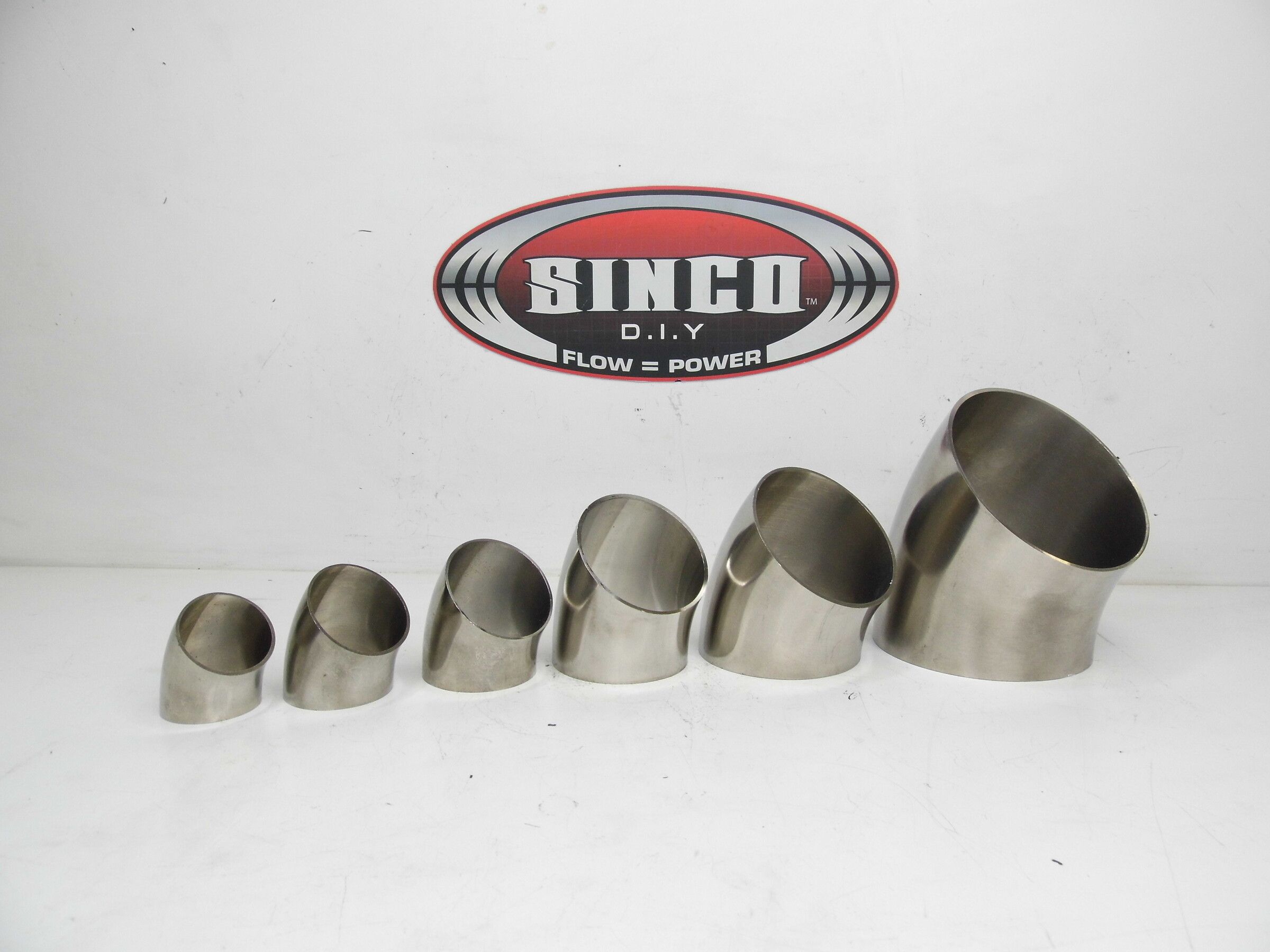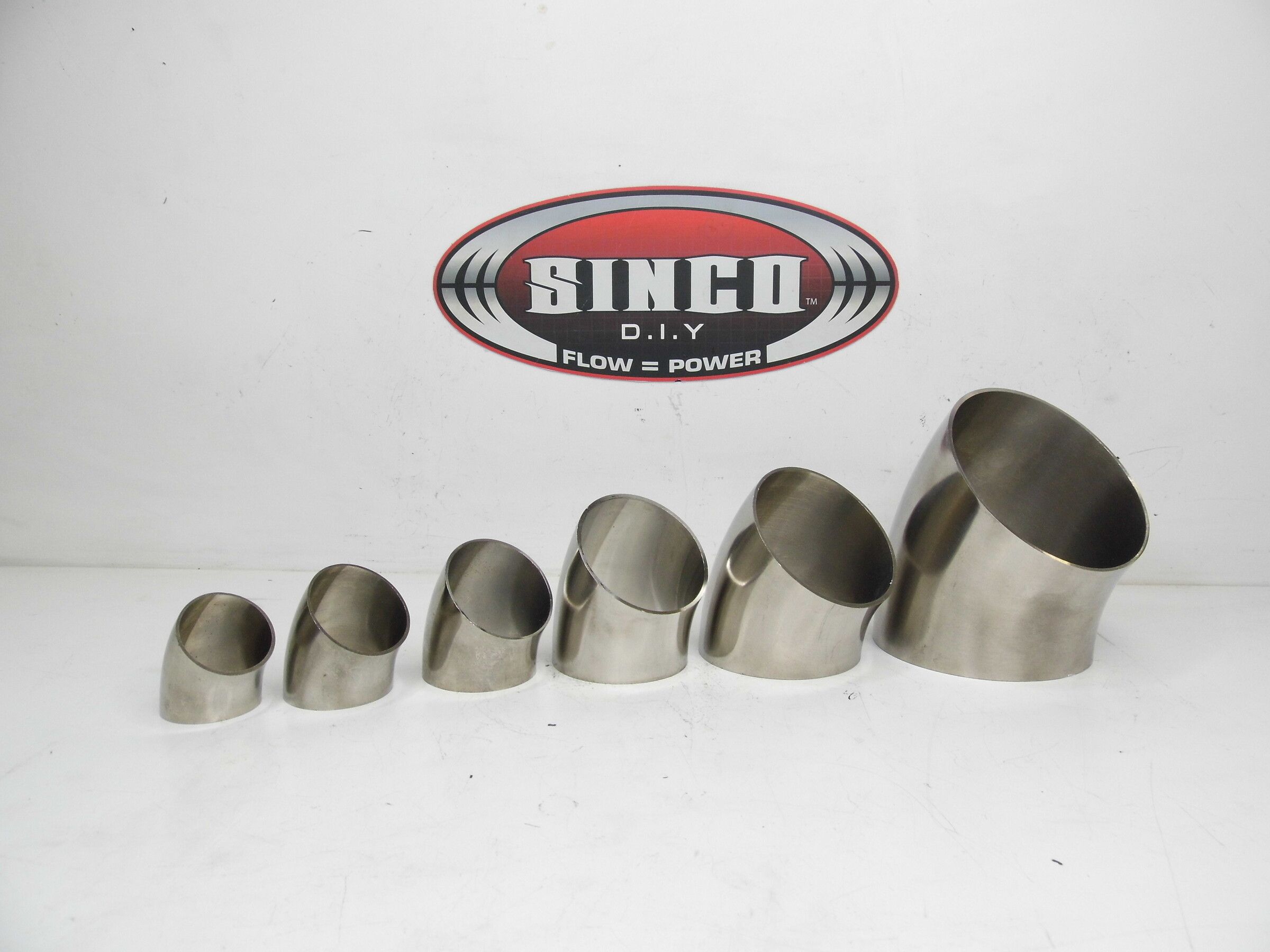 Stainless Steel Bends - 45 Degree
Sinco D.I.Y.
$14.00
or 4 interest free payments of $3.50 with
learn more
These stainless steel exhaust bends are perfect for manufacturing exhaust systems and waste-gate pipes. This range of 304 stainless steel exhaust tube bends have no distortion when cut and will stay perfectly round for an accurate fitment when attaching to round tube.
For Hints & Tips on Exhaust Fabrication : Click Here

304 Stainless Steel
CLR of elbows = x1.25 of diameter (what is CLR)
Bend Thickness:
1.5 inch stainless bends = 1.5mm

1.75 inch stainless bends = 1.5mm

2 inch stainless bends = 1.5mm
2.25 inch stainless bends = 2mm

2.5 inch stainless bends = 2mm

3 inch stainless bends = 2mm

3.5 inch stainless bends = 2mm

4 inch stainless bends = 2mm
SKU: ss45 1.5