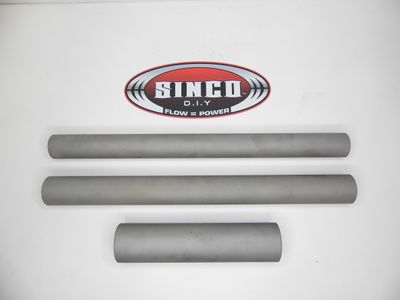 Steampipe - Straights
Sinco D.I.Y.
$8.00
or 4 interest free payments of $2.00 with
learn more
Our range of steampipe bends and straight are sandblasted to a raw finish so you can weld them straight out of the box. From manufactures generally the steampipe elbows will have a black or clear paint on them to ensure they will not rust over time when stored, the fumes this paint creates when welding is very harmful if inhaled.
For the use in manufacturing turbo manifolds and wastegate pipes
Steam pipe Sch. 40 (3.7mm thick)
Quick Reference:
1 1/4" steamtube =
Inside Diameter - 35mm
Outside Diameter - 42mm
1 1/2" steamtube =
Inside Diameter - 41mm
Outside Diameter - 48mm
2" steamtube =
Inside Diameter - 52mm
Outside Diameter - 60mm
SKU: 50-40